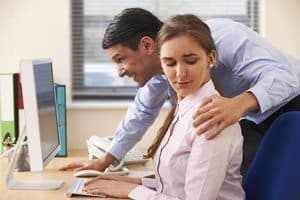 Preventing Sexual Harassment in the Workplace
A heightened sensitivity to sexual harassment in the workplace is forcing employers to ask themselves what else they can do to prevent sexual harassment over and above having a policy in their employee handbooks.
Studies have shown that more interactive and frequent workshops aimed at preventing and educating employees on sexual harassment in the workplace go further in deterring sexual harassment than a one-hour "check-the-box" training video that employees are required to watch once a year.  Frequent, "live" courses that are two to four hours long and taught by a diverse group of instructors (i.e., both male and female trainers of different ethnic and racial backgrounds) are more likely to get employees to pay attention and change workplace culture.
Also, workshops that focus on "bystander training" have been shown to be effective at educating employees who witness harassment on how to defuse situations where harassment is occurring, how to peer pressure harassers to stop their behavior before it escalates, and to encourage victims to come forward sooner.
Protecting and insulating Human Resources ("HR") departments from retaliation for conducting meaningful investigations and empowering them to take appropriate action based upon those investigations, have also been reported to assist in combatting workplace sexual harassment.
Usually, HR staff find themselves in a conflict of interest situation where they are charged with investigating their own employers' misconduct, a task that can cause them to be terminated or retaliated against if they perform too zealously, particularly if the superior they are investigating is a valuable member of the company or a high performer.  HR employees need to feel that their careers and positions will not be jeopardized if they conduct fair, independent investigations, even if the result of those investigations could mean that someone valuable to the company has to be terminated.  One way to encourage bona fide, independent investigations is for HR departments to be rewarded, at least for a set number of years following a change in policy, for an increase in reporting and investigations.
This would show that employees are feeling more comfortable coming forward with complaints and that they perceive that their complaints will be taken seriously when they report abuse.
Also, giving HR some authority to take corrective action after conducting investigations will further the perception of independence for both employees and the HR personnel conducting the investigations.
If you are an employer and have questions about how to prevent sexual harassment at your place of business, contact an attorney.
---
Jennifer S. Echevarria is an Associate with the firm and practices Immigration and Employment Law including U-Visas and wage violations.  She is bilingual in Spanish and can be reached by phone at 866-303-9595 toll free or 845-764-9656 and by email.