SEXUAL HARASSMENT POLICY AND TRAINING REQUIRED BY NEW YORK STATE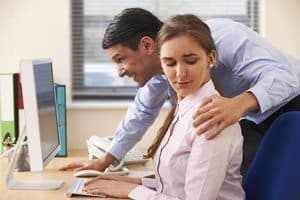 Pursuant to a new State statute that takes effect October 9, 2018, all employers are required to immediately establish a sexual harassment policy and provide the policy in writing to all employees in their primary language, and continue to provide employees such policy on a yearly basis.  This applies to public and private employers, regardless of the number of employees.
If an employer already has a policy, then it must be updated to meet or exceed the policy recently required by the State of New York.  If a policy does not exist, the model policy issued by the State of New York is available online and may be adopted by the employer.  The model policy can be accessed 
here
.
At a minimum, the policy must:
Prohibit sexual harassment;
Provide examples of prohibited sexual harassment;
Cite applicable federal and state statutes and provide information on where further information may be obtained;
Identify remedies that are available to victims;
Include a standard complaint form (the one approved by New York State can be accessed here;
Establish a complaint and investigation procedure;
Inform employees of their rights;
Identify forums for employees to exercise their rights;
Clearly state: "Sexual harassment is considered a form of employee misconduct.  Sanctions will be enforced against individuals engaging in sexual harassment and against supervisory and managerial personnel who knowingly allow such behavior to continue."; and
Clearly state: "Retaliation against individuals who complain of sexual harassment or who testify or assist in any investigation or proceeding involving sexual harassment is unlawful."
Employers are advised to post the policy where it is easily accessible by employees, and are encouraged to have employees sign to acknowledge receipt of the policy.  Employers should post the notice 
here
 in the employee breakroom or other area where it is likely to be seen by employees and non-employees such as contractors, subcontractors, vendors, and consultants.  Note that employers may be held liable for failing to take corrective action against sexual harassment by or of non-employees.
Employers have until October 9, 2019, to provide State-approved sexual harassment training to all employees in their primary language.  Re-training of all employees must be undertaken at least once a year every year thereafter.  New employees must be trained as soon as possible after hiring (preferably within 30 days of hire).  State-approved training is available online in Word format as well as a Power Point presentation (a video and webinar will also be available in the near future).  Employers can choose which medium best suits their needs but the training must be interactive in some way.
Please contact us if assistance is needed to tailor the model notices, forms and training materials to your business.  In addition, we are available to provide the required training.
Kara Cavallo
is Senior Counsel with the firm.   She can be reached by phone at 866-303-9595 toll free or 845-764-9656 and by
email
.