CYNTHIA HAND OF JACOBOWITZ AND GUBITS HONORED BY WOMEN'S BAR ASSOCIATION OF ORANGE AND SULLIVAN COUNTIES WITH OUTSTANDING NEW LAWYER AWARD
Press Release
For more information, contact:
Michele Babcock, Managing Partner, J&G LLP, 845-778-2121
 FOR IMMEDIATE RELEASE
WALDEN, NY – J&G, LLP is pleased to announce that Cynthia J. Hand, Esq., is recognized by the Women's Bar Association of Orange and Sullivan Counties with the Outstanding New Attorney Award on April 17, 2022.
 Pictured here: (from left to right)  Michele L. Babcock, managing partner and Cynthia J. Hand, associate at J&G, LLP.
The Women's Bar Association of Orange & Sullivan Counties ("WBAOSC") held its Annual Awards Dinner on April 17, 2022, at the Palacio Catering and Conference Center in Goshen, New York. At the event, Cynthia J. Hand, Esq., associate attorney practicing in the areas of trusts and estates, was honored with the 2022 Outstanding New Lawyer Award.
This award is presented annually to a WBAOSC member who has been practicing for less than ten years, who has made noteworthy contributions to WBAOSC, and who has made outstanding achievements within the profession and the community. Cynthia serves on the WBAOSC, currently as treasurer and  she previously served as recording secretary and will serve as President-elect in 2022-2023.
Cynthia earned her Bachelor of Arts in 2002, from Muhlenberg College in Allentown, PA with a major in Political Science.  Cynthia earned her Juris Doctorate in 2006 from Quinnipiac University School of Law in Hamden, Connecticut where she was a member of the Tax Law Society and concentrated in Federal Taxation. Cynthia completed a study abroad program while in law school in Florence, Italy with Penn State Dickinson School of Law.
Cynthia is admitted to practice law in New York (2009) and Connecticut (2006).  She is a member of the Women's Bar Association of Orange and Sullivan Counties, as well as the New York State Bar Association.
Outside of work, Cynthia enjoys spending time with her family and friends, hiking, gardening, kayaking, bike riding, and reading.
"We are so proud of Cyndy for receiving this award and being recognized for her dedication to WBAOSC.   This recognition is well deserved based on the time she devotes to participating in civic and board activities for the benefit of the local community" said Michele Babcock, Managing Partner.
About J&G, LLP  
J&G, LLP, was founded in 1968 to provide sophisticated legal representation to businesses, individuals and municipalities throughout the Hudson Valley and the state of New York. J&G, LLP has grown into a practice with over 20 attorneys and a full staff of paralegals and legal assistants to service a growing and dynamic client base.
J&G, LLP, handles a wide range of legal issues including matrimonial and family law, commercial real estate, elder law and estate planning, marijuana/hemp law, municipal law, land use and zoning, equine law, tax certiorari, business law, personal injury, bankruptcy, real estate law, landlord tenant, and litigation services.
J&G, LLP has offices in Walden and Monticello.
For further information on the firm of J&G, LLP please visit www.jglaw.law or call (845) 778-2121.
____________________________________________________________________________________________________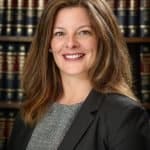 Cynthia J. Hand is an Associate at the firm and practices trusts and estates law.
She can be reached at 845-764-9656 and by email.