Emergency Rental Assistance Program (ERAP)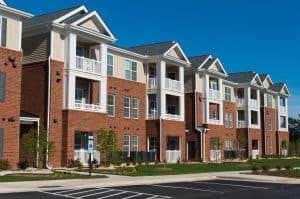 As a response to the COVID-19 pandemic, ERAP was created by the New York State Legislature and implemented June 1, 2021. Tenants were allowed to apply for relief from past-due rent which accumulated on or after March 13, 2020.
As of January 11, 2023, the program announced some important changes to the ERAP program:
The portal to upload applications closed officially on January 20, 2023. Applications submitted prior to the closing of the portal will continue to be processed in the order they were received.
Subsidized housing applicants will no longer be receiving funds from the program. This raises a concern as to what challenges these tenants and their landlords will face, and if these tenants will still be afforded protection under the statute.
Landlord and tenants whose applications were started prior to the portal closing can continue to upload documents needed to complete the applications.
Applications submitted through November 30, 2022, are currently under review for approval.
For applications still pending, applicants must meet the following criteria to be eligible:
Household gross income is at or below 80 percent of the average area median income
On or after March 13, 2020, a member of the household either received unemployment benefits, experienced a reduction in income, or incurred significant costs or financial hardship, directly or indirectly, due to the COVID-19 pandemic.
The overdue rent must be owed on the primary residence.
The household must be at risk of experiencing housing instability or homelessness.
Qualified applicants may receive the following assistance:
Up to 12 months of past due rent accrued on or after March 13, 2020.
Up to 3 months of additional rental assistance if the household spends over 30 percent of their gross monthly income on rent.
Up to 12 months of past due electric or gas utility arrears payments.
ERAP relief is limited and will be denied to households that have already received 12 months of assistance.
Landlords and property owners must provide the following materials to receive payment:
W-9 tax form.
Executed lease with tenant applicant, or if there is no written lease, a cancelled check, evidence of funds transfer or other documentation of the last full monthly rent payment.
Documentation of rent due from tenant. Do not include non-rent payments such as late fees or parking fees.
Bank account information.
If applicable, an owner affidavit or signed agreement designating a property management company/agent as authorized recipient of ERAP funds.
Payments are made directly to the landlord/property owner and/or utility company on behalf of the tenant. If a landlord is difficult to locate or does not otherwise provide information needed to complete the application, funds will be held for up to 180 days to allow sufficient time to locate the landlord and collect required information.
As a condition to a landlord, property owner, or management company receiving payment of rental arrears, they must also agree to and comply with the following conditions:
The ERAP payment satisfies the tenant's full rental obligations for the time period covered by the payment.
Waive any late fees due on any rental arrears covered by the ERAP payment.
Not increase the monthly rental amount above the monthly amount due at the time of application for ERAP assistance for months for which rental assistance is received and for one year from receipt of the ERAP payment.
Not evict the household for reason of expired lease or holdover tenancy for one year from the receipt of the ERAP payment.
So, what do these conditions mean to the landlord?
ERAP and its implications are new territory for the courts and attorneys. Some courts interpret the statute strictly, while others are willing to make decisions on a case-by-case basis.
While ERAP only covers 12-15 months of rent, a tenant may still apply. While ERAP won't pay twice, the statute states that so long as an application is pending, a landlord cannot move to evict.
If a tenant applies and they only require 7 months of rent to be paid, they can, if brought back to court for another non-payment matter, apply again for the remaining 8 months of rent they are entitled to, again staying the matter until a decision is made.
Currently, courts deem the waiving of ERAP money to mean the waiver of the right to EVER collect that money. A landlord cannot still hold the tenant responsible for rental arrears the program intended to cover. Additionally, landlords are not allowed to evict tenants for up to one year, so long as they remain current on their rental payments.
Some courts will allow for the argument that if a tenant owes more than 15 months of rent, ERAP should not be able to stay the proceeding as a tenant will still have rental arrears owing. Furthermore, some courts are also willing to entertain the argument that if a Landlord is waiving the collection of a money judgement, then there is nothing monetary for ERAP to apply to.
While the portal may currently be closed from taking new application, the ERAP statue is still in effect and has impacts on applications already granted and applications still pending.
The courts and landlords still have a long road ahead of them with the program and its protections.
Additionally, it is unknown if the portal will open back up for future applications.
The FAQ section of the OTDA website gives more clarity into tenant protections and landlord/property owner considerations.
More information regarding ERAP can be found on their website Emergency Rental Assistance Program | OTDA (ny.gov)
This is not intended to be legal advise.  You should contact your attorney to discuss your specific situation.
____________________________________________________________________________________________________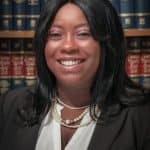 Krystle Butcher, Esq. is an Associate at the firm and practices litigation.
She can be reached at 845-764-9656 and by email.